Pre k-12
Featured Projects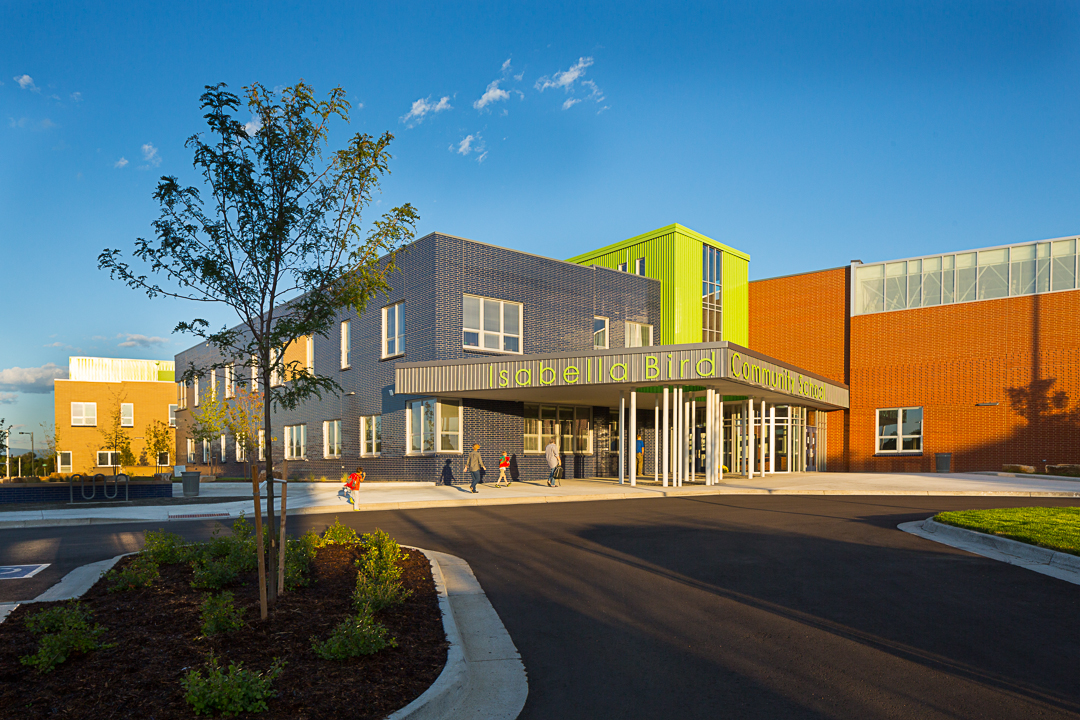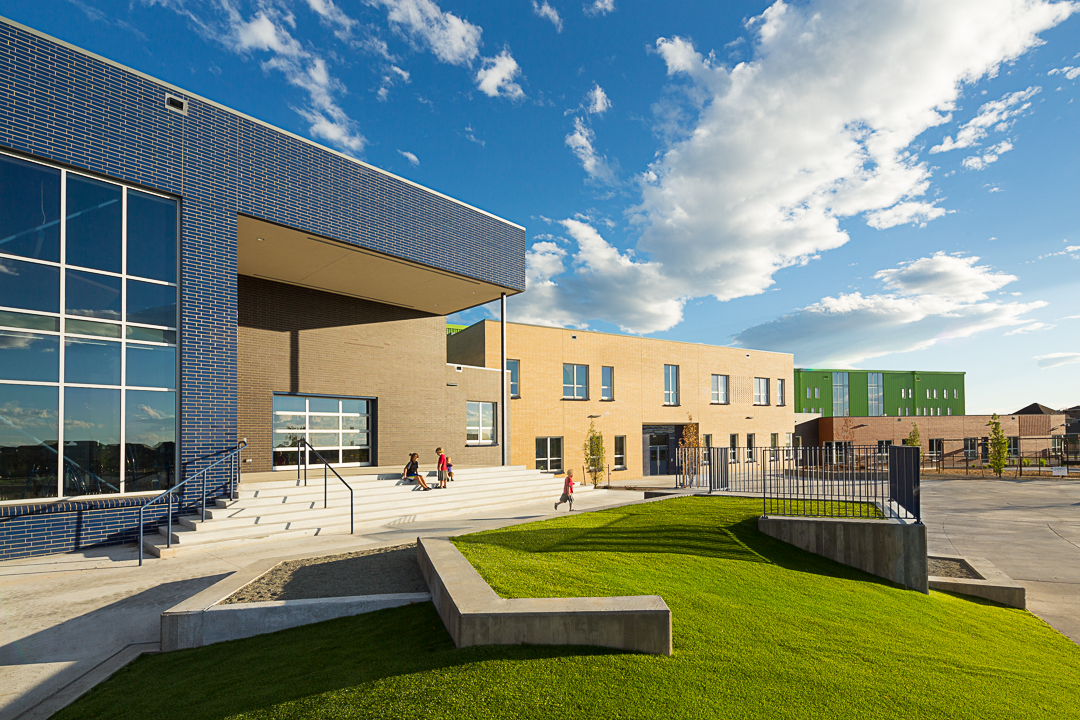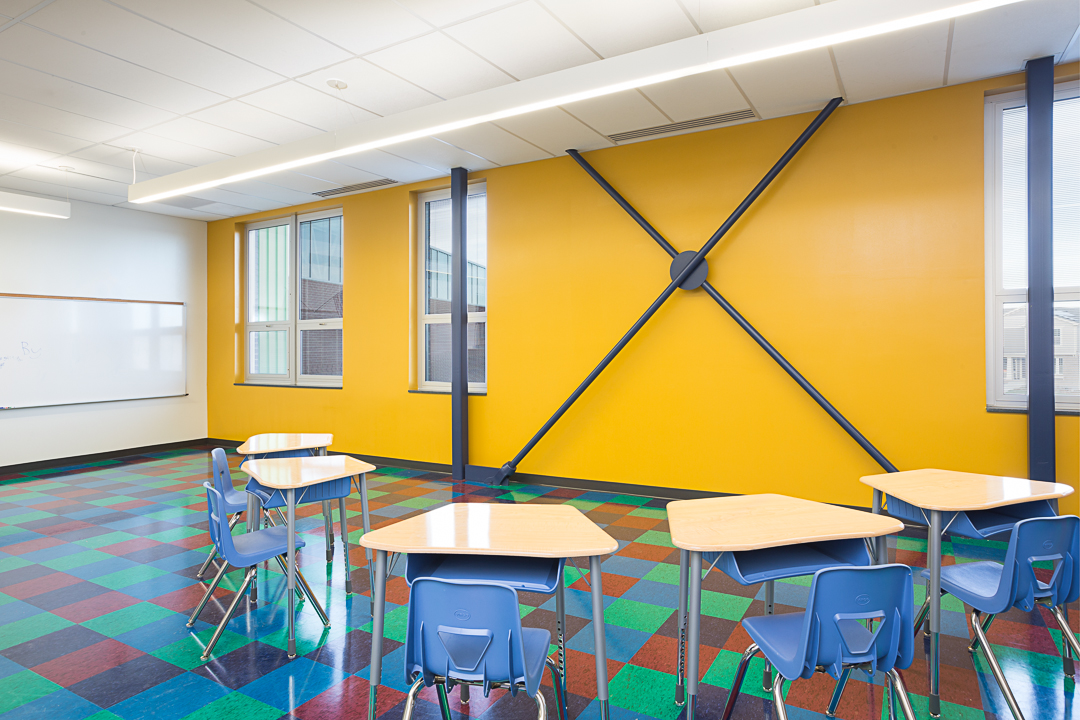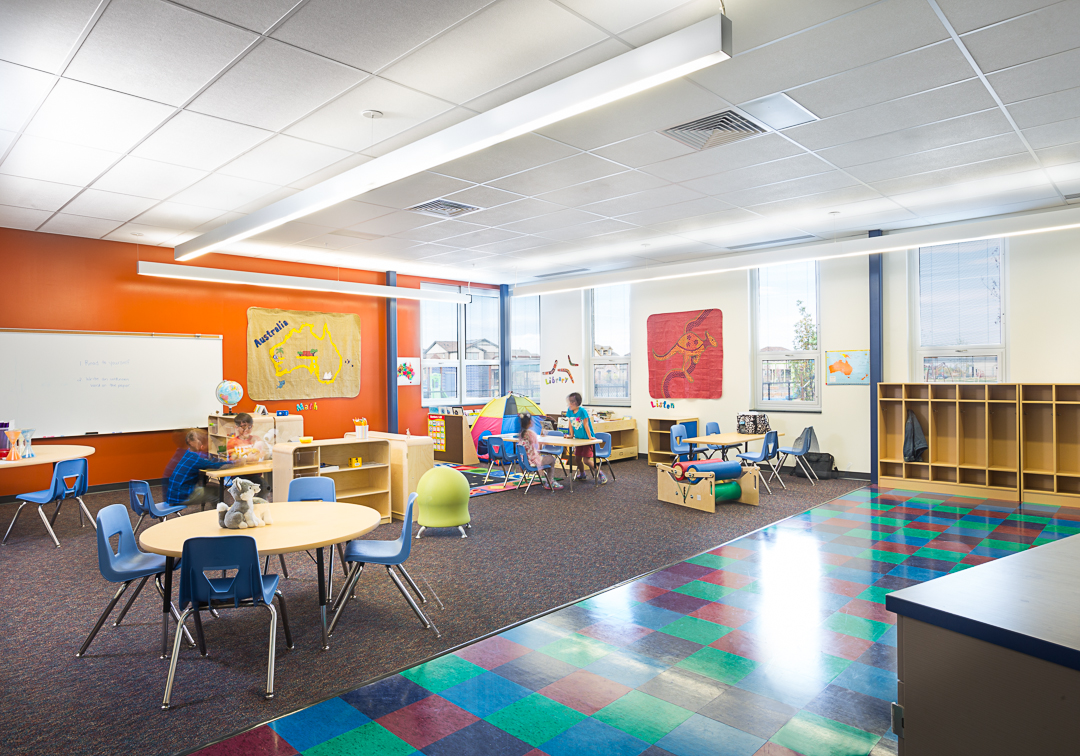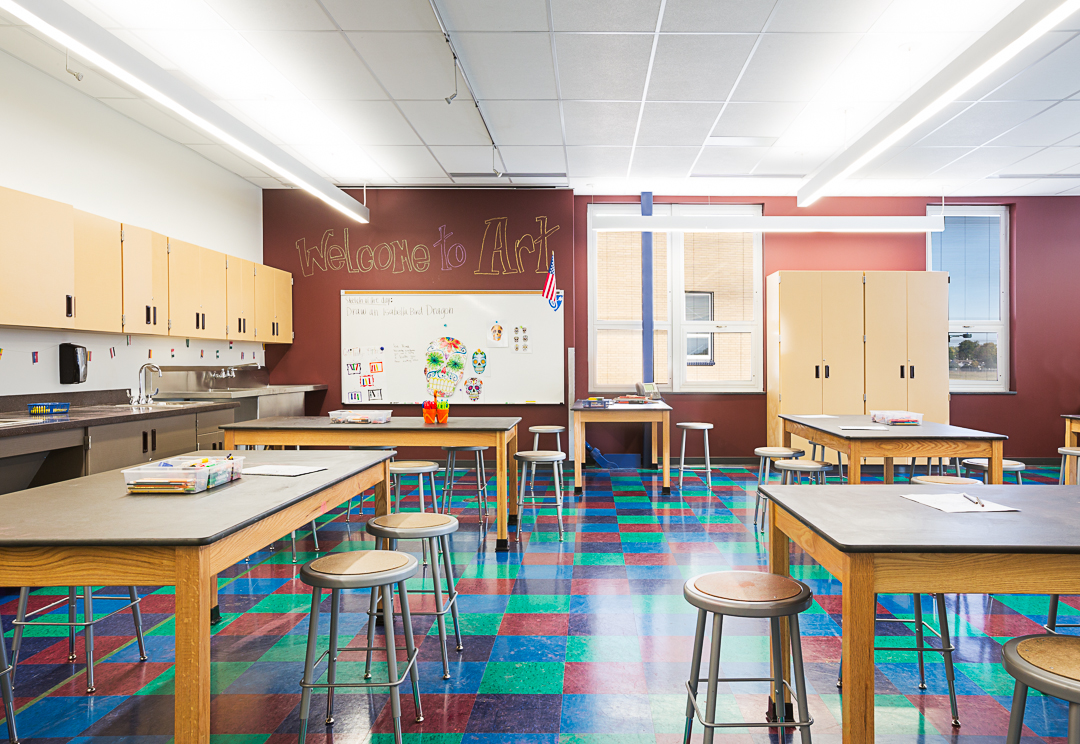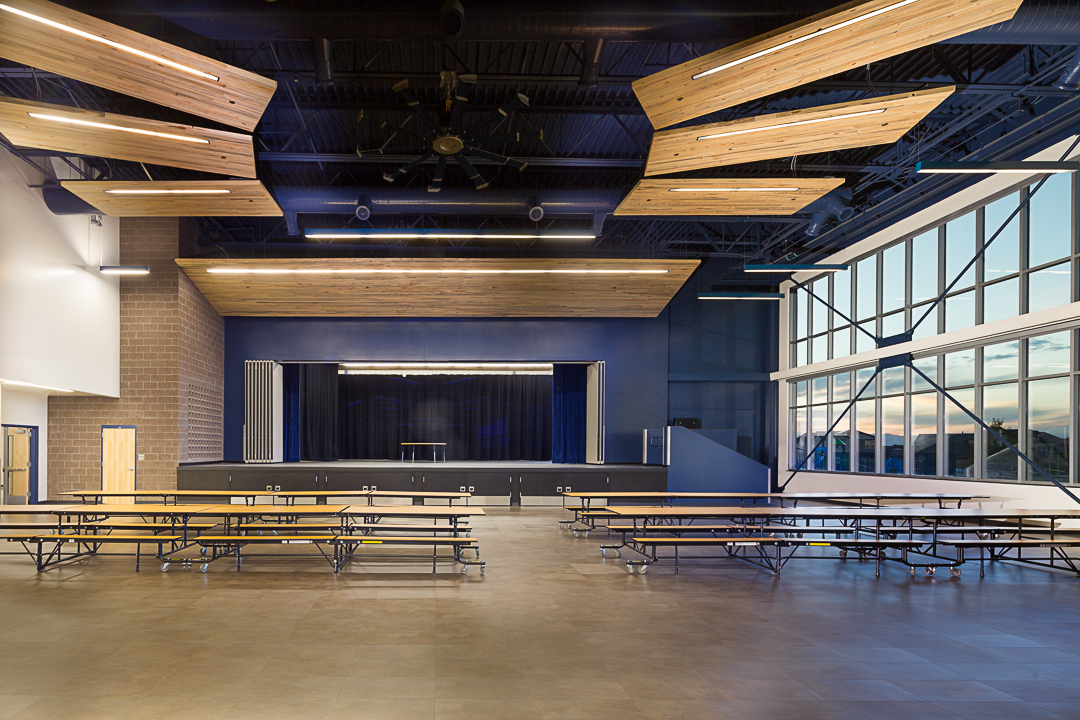 Isabella Bird Community School
Location: Denver, Colorado
Description: A new 2-story 100,000 SF elementary school, including ball fields, playgrounds, performing arts center/theater. New site improvements and parking for staff and visitors.
ARCHITECT: HUMPHRIES POLI ARCHTECTS
Banning lewis ranch academy
Location: Colorado Springs, Colorado
Description: New 59,223 SF K-8 charter school that incorporated green features. Recipient of Colorado Construction Magazine's 2006 Gold Hard Hat Award..
ARCHITECT: HORD COPLAN MACHT
DENVER PUBLIC SCHOOLS Paul Sandoval Campus Commons Building
Location: Denver, Colorado
Description: Construction of a new 19,000 SF commons building located on an occupied 20.65 acre campus, immediately adjacent to the in use gymnasium. The commons building consists of a cafeteria and theatre for an initial student population of 900. The exterior of the building will be constructed with brick veneer and steel studs.
ARCHITECT: LOA ARCHITECTS
DSST College VIEW Kitchen & cafeterria
Location: Denver, Colorado
Description: This project is a 1-story, 11,093SF kitchen/cafeteria new building and site upgrades, including a synthetic turf play area. The project is located between drop off and existing campus buildings. GTC built a walkway, temporary stairs and installed bilingual signs to direct students around the construction site
ARCHITECT: MOA Architecture
Adams 12 stem launch school
Location: Thornton, Colorado
Description: Interior renovation of the existing 103,000 SF school including mechanical and electrical upgrades and interior finishes. Sitework includes 2 new parking lots and playground areas.
ARCHITECT: HORD COPLAN MACHT
Community Leadership Academy
Location: Commerce City, Colorado
Description: New 2-story, 37,990 sf K-8 charter school and associated 4.02-acre site development including ball fields and parking. School features 22 classrooms, library, gymnasium, cafeteria, computer lab, science room and art studio. Structure built from concrete tilt panels.
ARCHITECT: GREY WOLF STUDIO
Boulder valley schools SUMMIT MIDDLE CHARTER SCHOOL
Location: Boulder, Colorado
Description:This middle school received a 21st Century Learning Design renovation and addition, totaling just under 39,000 square feet. Its scheduling presented a unique challenge, due to the fact that there was no available space to phase the renovation-portion of this project, while the students were in-session. To solve this dilemma, GTC began the 15,260sf addition in January. Then, as soon as school let out for the summer, we halted the addition and pushed all of our resources into expediting the 23,650sf renovation, which we completed by August 20, just in time for classes to resume. At that point we re-allocated our crews back to the addition. We achieved completion of the addition by October 28 – two months earlier than originally estimated.
ARCHITECT: CUNNINGHAM ARCHITECTS
DPS CONSERVATORY GREEN ADDITION
Location: Denver, Colorado
Description: This project consisted of a 9,000SF, 2-story 8 classroom addition to an existing 114,000 sf school (ECE - 8th grade). High Tech Elementary School will contain early childhood education through fifth grades and Denver School of Science and Technology (DSST): Conservatory Green houses sixth through eighth grades.
ARCHITECT: RB+B
Mapelton school district - welby community school addition
Location: Denver, Colorado
Description: A 20,000 sf addition and 35,000 sf renovation to Welby Community School for the Mapleton Public School District. The existing building was constructed in the early 1960s. It is a midcentury modern building with a low sloping roof bearing on brick masonry walls. The building had undergone various remodels throughout the years. The addition is an estimated 21,650 sf and was constructed in phases to accommodate the school calendar. The entire rest of the existing school was renovated over the summer, including a new, upgraded play structure outdoors. The addition gives the PK-6 school a gym, a new entry and admin area, seven new classrooms, and a music room. The added classrooms support Additional Kindergarten and Special Education capacity. The addition also increases security and line-of-sight at the front entrance / administration areas, creates dedicated art and music classrooms, and separates the library from the cafeteria. The site work and renovation were completed first, and were ready for the students' return in Fall 2017. The second phase, consisting of the new addition, was completed by Spring 2018.
ARCHITECT: HUMPHRIES POLI